Sensational opportunity to invest!
 Pacific Haven Resorts Limited 
 presents the fabulous 
"DUGONG RESORT"
Absolute Waterfront Resort
Serviced Bungalows available to own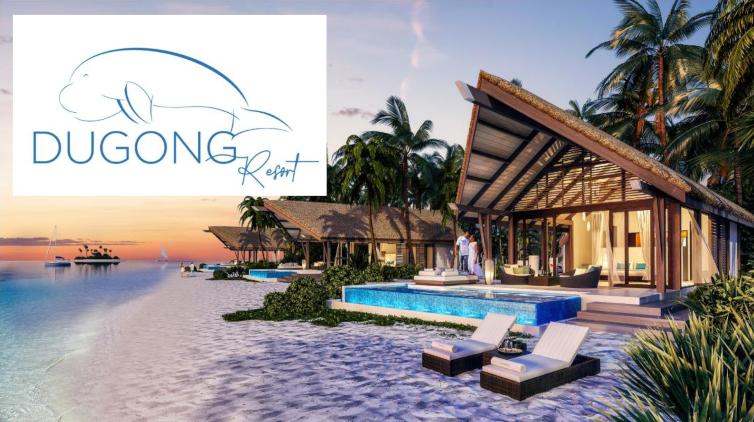 Bungalow and Land Package
10-year operator-contracted leaseback
7.5% per annum
from
US$460,000 and US$600,000
Invest in Fully Serviced Bungalows
with
Free Owner's use 4 weeks/year
conditions apply
23 x 1-bedroom Bungalows selling now.
Dugong Resort will be supported by 24/7 reception and a 40-seater restaurant /bar
Poolside Spa, Scuba-diving Academy,  and a most amazing feature: the giant Sea Deck reaching over the coral for easy diver access to the reef.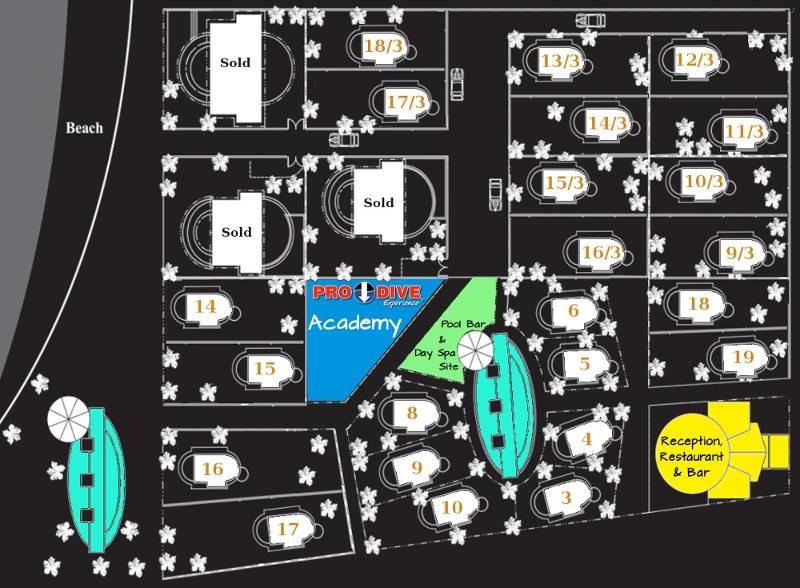 Dugong Resort gives you access to this sensational water wonder world of tropical sea-life
Estimated scuba divers worldwide:
6 million!
Teouma Bay…
A pristine, pollution-free environment just 15 minutes from downtown French-influenced Port Vila. 20 minutes from the international airport
The resort site is on the magnificent and pristine shores of Teouma Bay. This is everybody's favourite location for investment…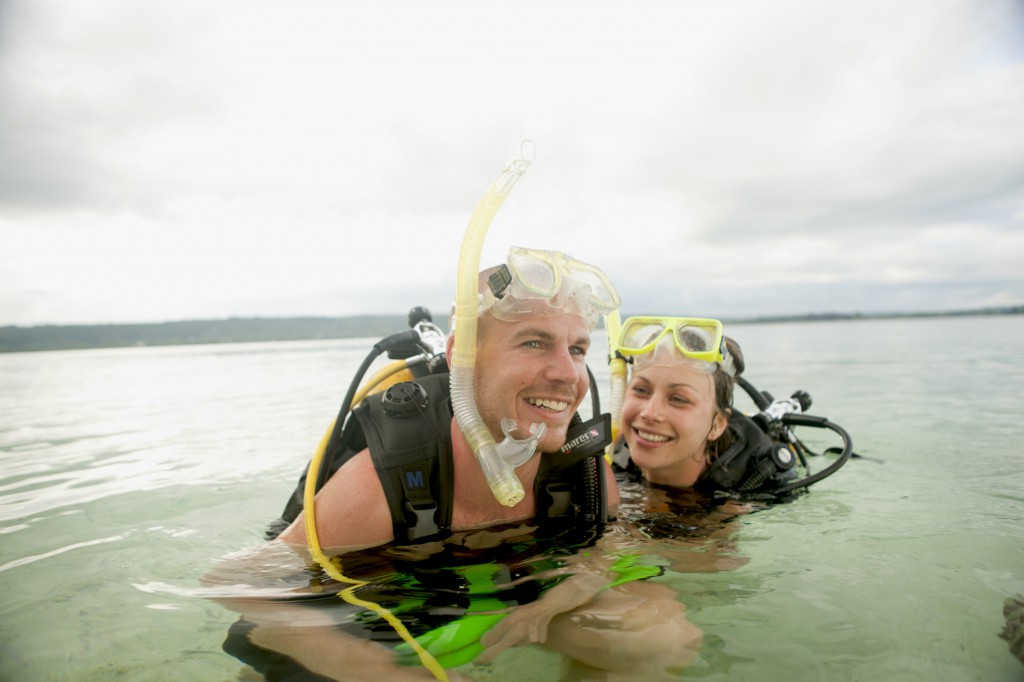 Magnificent Waterfront 3-Bedroom Bungalows – to be released. P.O.A.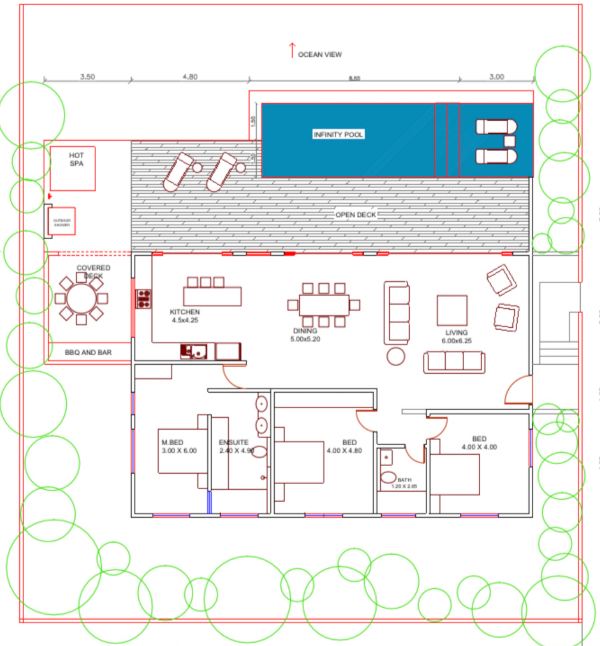 Absolute waterfront premium one bedroom land & bungalow packages US$600,000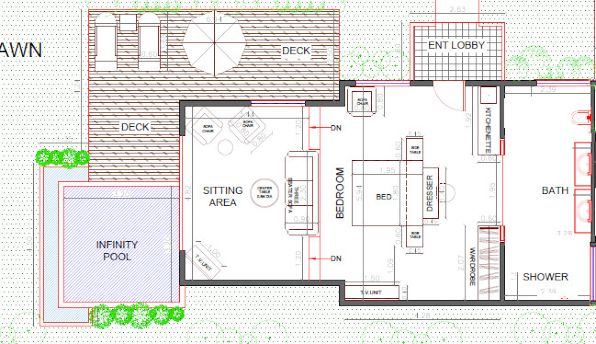 Waterview & Poolfront Land & Bungalow Premium packages US$460,000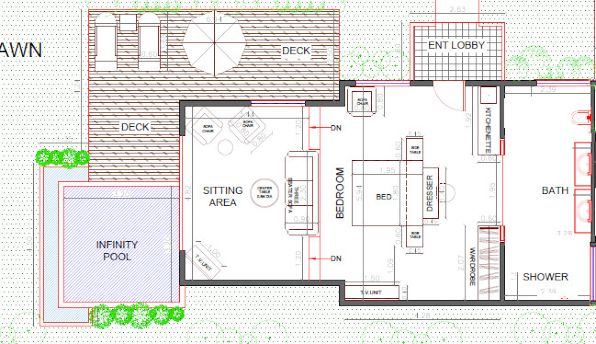 Garden Land & Bungalow standard luxury US$400,000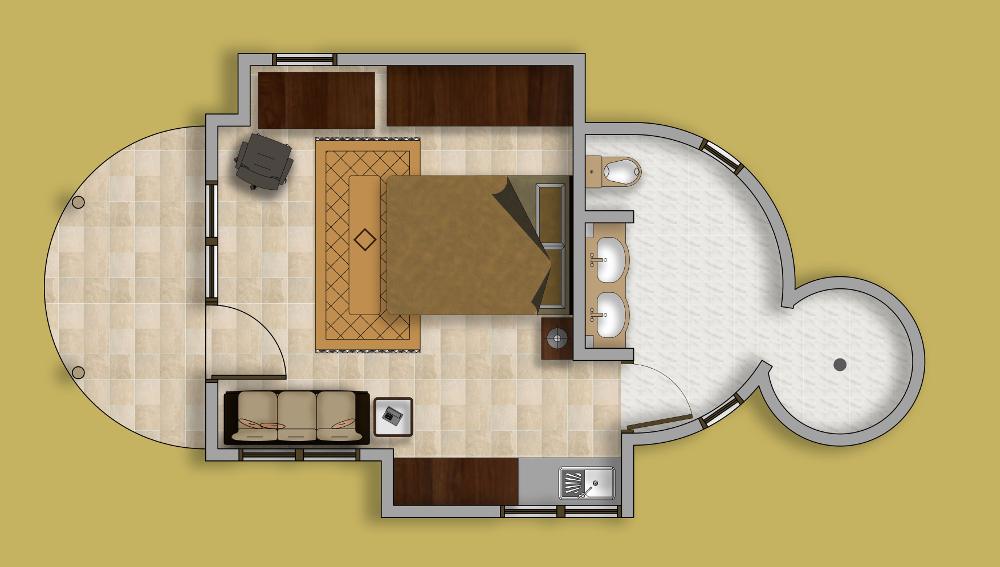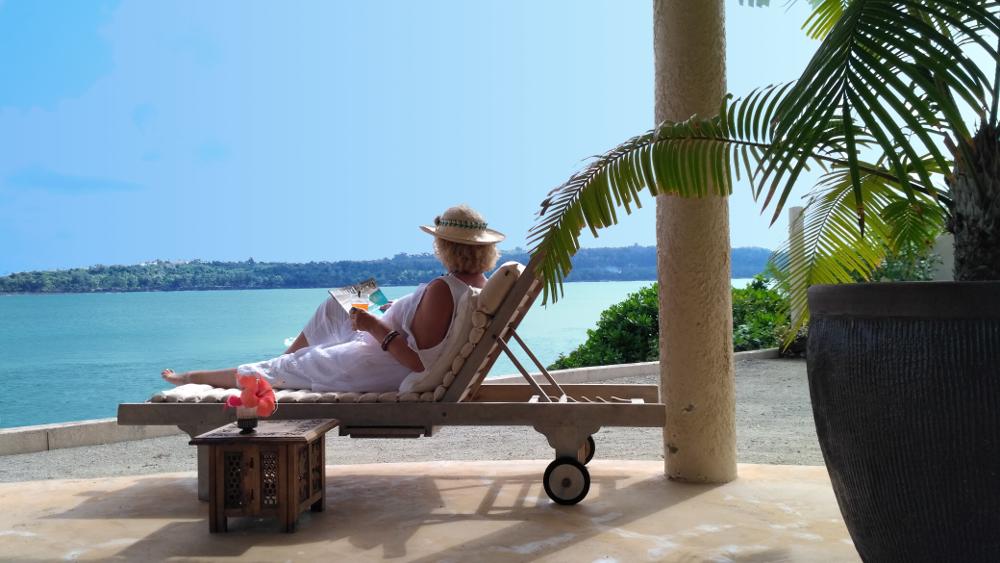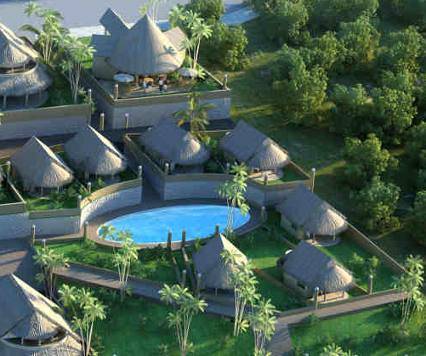 Locations:

 Teouma Bay via Port Vila, Efate Island, Vanuatu
Road Type: Sandy Coral Road now, bitumen expected before end of year

Exterior:

Rendered block

Flooring:

Quailty tile

Air Conditioning:

Yes

Fans:

Yes



Lot Size:1180 square feet /110 Square metres (up to 220m²)
Roof: Natengora over marine ply
Sewer: Septic and Bio system
Water: Town water
Electricity: Mains Power & Solar
Zoning: Resort residential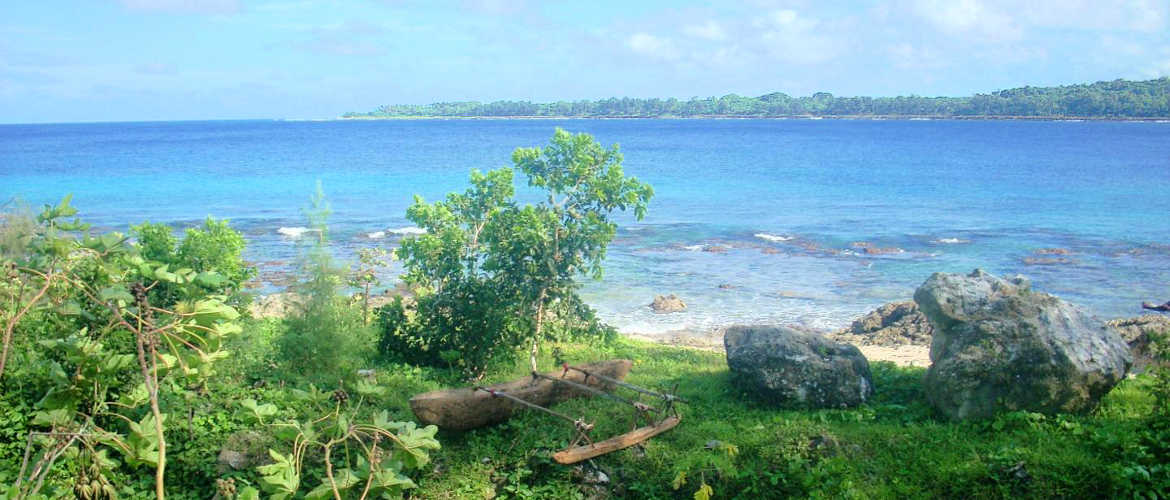 Teouma Bay development site – actual Sea Vista
Sensational sale stage 1 sold out, Final Stage 2 selling now!
This is an unbelievable offer to enter the tourism industry as an investor with the purchase of a waterfront serviced bungalow, something that is practically unaffordable elsewhere.
Selling off plan now. Land lots are already developed & strata titles produced. Building confirmed for construction to start 2022.
Vanuatu government has limited strata title developments in outer areas.  Here is your opportunity to purchase with only 3 x Absolute waterfronts and 6 x pool front bungalows left for sale.  Don't delay!
Pacific Haven Resort Waterfront Rental Program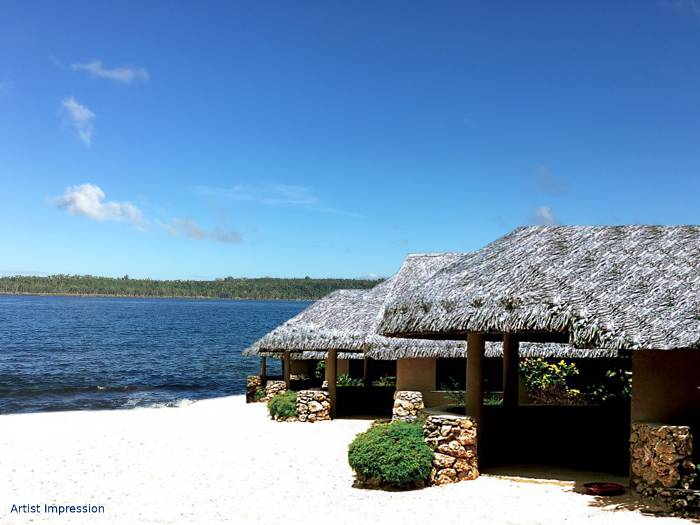 One-Bedroom fares (bungalows) FOR SALE in the Pacific Haven Resort project. Prices from USD $460,000 will provide rental return $300 to $350 plus per night all year round.
Sold to you fully furnished with your own land content from 113 to 210 sqm, these free-standing upmarket tribal design bungalows are designed for the scuba-diver market (6 million worldwide), but also romantic getaways. This is the most popular accommodation style in the South Pacific island nation of Vanuatu.
The bungalows can accommodate up to 3 adults in a spacious 70 sqm under roof.  They can be rented out nightly from USD300.
Plan 1 – Guaranteed operator-contracted rental 7.5% per annum with 10 + 10 year lease back
Plan 2 – 10 year lease back with operator-contracted return on investment ranges up from 6.7% return at 65% occupancy
Three easy steps to investing in Paradise
Step 1: Explore Your Options
Buying a getaway or investment is an important decision for you and your family. Let us help you explore your options to ensure that Pacific Haven Resort is the best fit for you.
Contact the property developer Richard Butler phone +61 417 007 792
Step 2: Book a Discovery Stay
When you're ready to test-drive living in paradise, you can book a Discovery Stay where we'll host you for an unforgettable inspection tour of our community.
See the video for details
Step 3: Select and Purchase Your Bungalow Site
Once you and your family decide that Pacific Haven Resort is right for you, we'll walk you through the entire process of selecting and closing on your new investment in paradise.
The perfect combination of amazing weather, luxurious amenities, and a laid-back lifestyle provide the opportunity to leave your stress and worries behind. When you're here for your 4 weeks of free owner's use – you're free to relax and live in the moment. (conditions apply)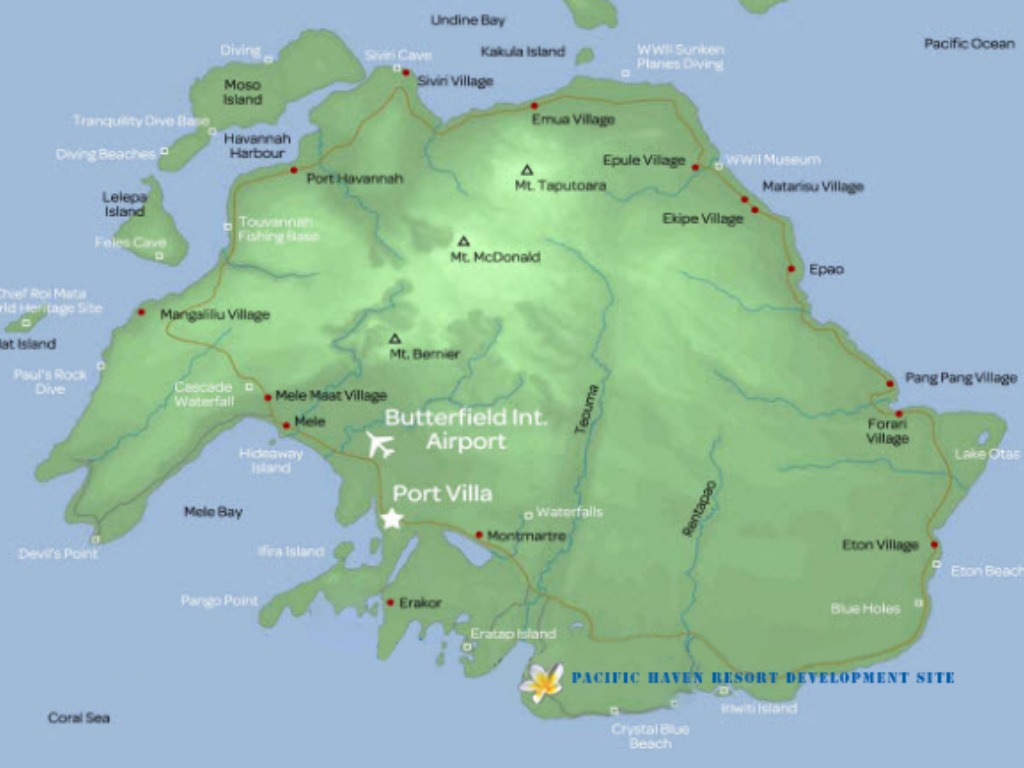 About Pacific Haven Resort
The resort pool frontage is just metres from the sea deck and the beach is fantastic for swimming, snorkelling, fishing and kayaking. The magnificent Teouma Bay is just 2 km across in width and 3 km long, which includes a remote surf beach 500 metres away.
All this is just 15 minutes from Port Vila and only 20 minutes drive from the Port Vila international airport.  Recently-completed upgrade USD $60 million upgrade to receive long-haul flights. 
Direct flights from Asia and America will be a reality in 2022.  Estimated increase in tourism numbers from 120,000 visitors pre-Covid-19 to well over 300,000.  The developers obviously were paused by Coronavirus before now starting construction to supply the projected high pent-up demand.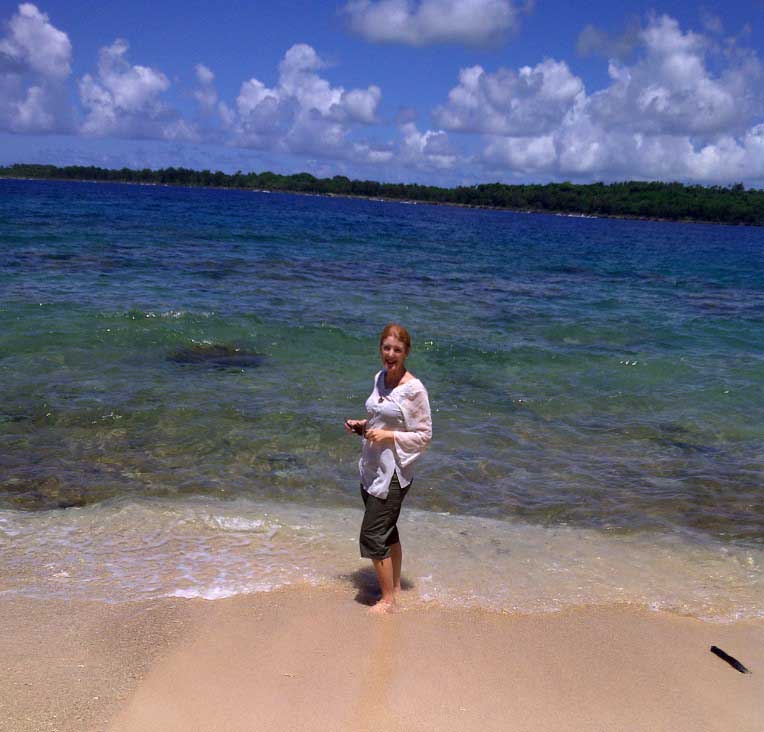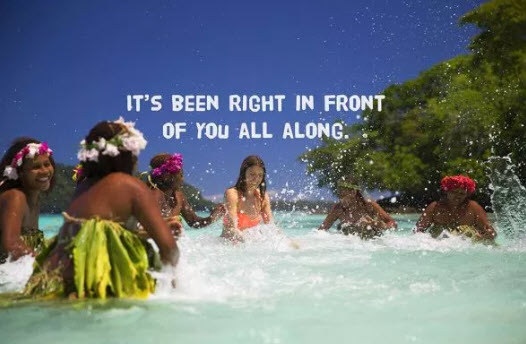 Why is it the best deal for you?
As stated in the 79-page Vanuatu Tourism document "Towards 300,000," demand for tourist accommodation is expected to rise from a current 120,000 to over 300,000 air visitors per year in the next decade. International hotel and resort marketers tell us we now already need 2,000 hotel rooms similar in quality to the Gold Coast, Noosa, Port Douglas, Terrigal beach, Byron Bay and Cable Beach.
This is one of those AMAZING MOMENTS where just 23 buyers in this first release will get the opportunity to purchase a beachfront investment bungalow for what normally would be the deposit on a waterfront property.
And investors can enjoy an Operator-Leasebank  for 10 + 10 years. 
The developers have entered into an agreement for an onsite divers academy – with a high recognition dive company.  Partnering with one of the largest scuba-diving organizations in the World will bring an estimated 80% occupancy.
Similar projects in Vanuatu historically have an excess of 80% occupancy, so we believe it will not be long before we will be meeting the coming tourist demand.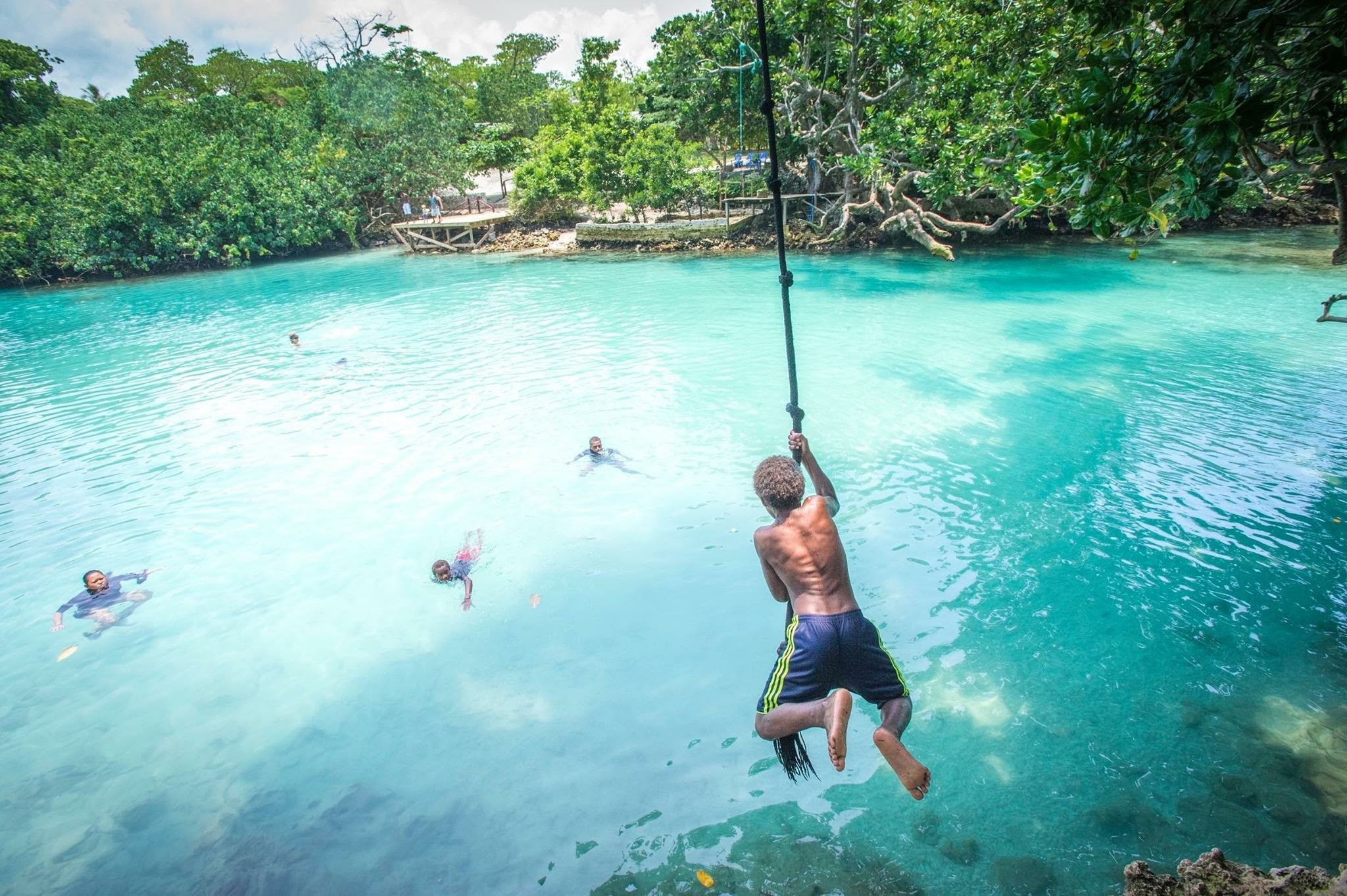 Location, Location, Location!
Product position is number one.

Pacific Haven Resort is just 15 mins drive from downtown Port Vila – the capital of Vanuatu – and the International Airport.
Contracted Leaseback by Resort Operator
Yes, the leaseback yields a  rental return of 7.5 % gross per annum  from handover day. This Evaporates any fear of rental risk. Conditions do apply of course.
Lease Back by Resort Operator
10 years lease back by resort developer-operator with a further 10-year option provides to purchasers continuity and comfort for the long term. Plus security onsite by management of your bungalow 24/7.
Pacific Haven Resorts Limited
is headed by Richard Butler…
Richard has been an appointed Trade Commissioner for Vanuatu 2012-2015 and 2017-2019.
He introduced Vanuatu to the Chinese "One Belt One Road" concept and has attended trade expos to promote investment into Vanuatu.
Richard can be reached on Tel: +61 417 007 792
Pacific Haven Resorts Limited is Vanuatu registered company #34643
with Vanuatu Investment Promotion Authority (VIPA) certificate #1400
The resort is located at Teouma Bay via Port Vila, Efate Island, Vanuatu.
This is an "ethical Investment": as many eco-friendly design elements as possible have been incorporated, and the project will provide permanent employment for dozens of locals.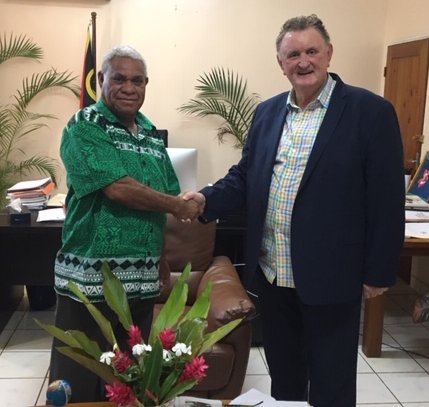 Bob Loughman (Prime Minister 2020-2022) with Trade Commissioner (at the time) Richard Butler
Richard Butler, as Trade Commissioner, congratulating the then Deputy Prime Minister of Vanuatu, the Honourable Bob Loughman on 12th April 2019, on the release of "Towards 300,000" Vanuatu Tourism Market Development Plan.
This plan outlines the positive steps government and tourism stakeholders are making to triple tourism numbers.
NOTE:  Vanuatu law is privacy-orientated (one of the things we like about it!), so we are not allowed to show names or faces publicly.  Nevertheless these are GENUINE testimonials from real business associates.
I can share Richards enthusiasm for the South Pacific and its fabulous Islands including the archipelago of the 84 Island group that make up Vanuatu. He has produced some lovely projects including the current Project Pacific Haven Resort and follows through reliably with the construction and business end of all his projects.
Reliable and tenacious, I have had the pleasure and – still do – of working with Richard in all areas of marketing sales and project concepts and know he can be relied upon to deliver. I wish him well with this beautiful project and can see a very successful benchmark Resort for all to admire in the years ahead!
My contact with Richard is like a breath of fresh air as his knowledge and experience certainly is well demonstrated as he offers his experience with Vanuatu lifestyle.
I have know Mr Richard Butler for many years , he is a very well educated competent business man.
Richard knows how to market and sell Resort properties as he has over 30 years of experience in the field
Richard, has an indepth knowledge of tourist resort development from concept, approvals, financing, development, sales and management.
He is an exceptional salesperson in any market and I can highly recommend him to either source for you or secure the sale of your tourist unit. 
Vanuatu is a wonderful place to live, retire, or relocate to – largely because it's favorable for tourists who want to invest in foreign real estate. Here's a quick glance at what makes Vanuatu attractive to Australian and New Zealand investors: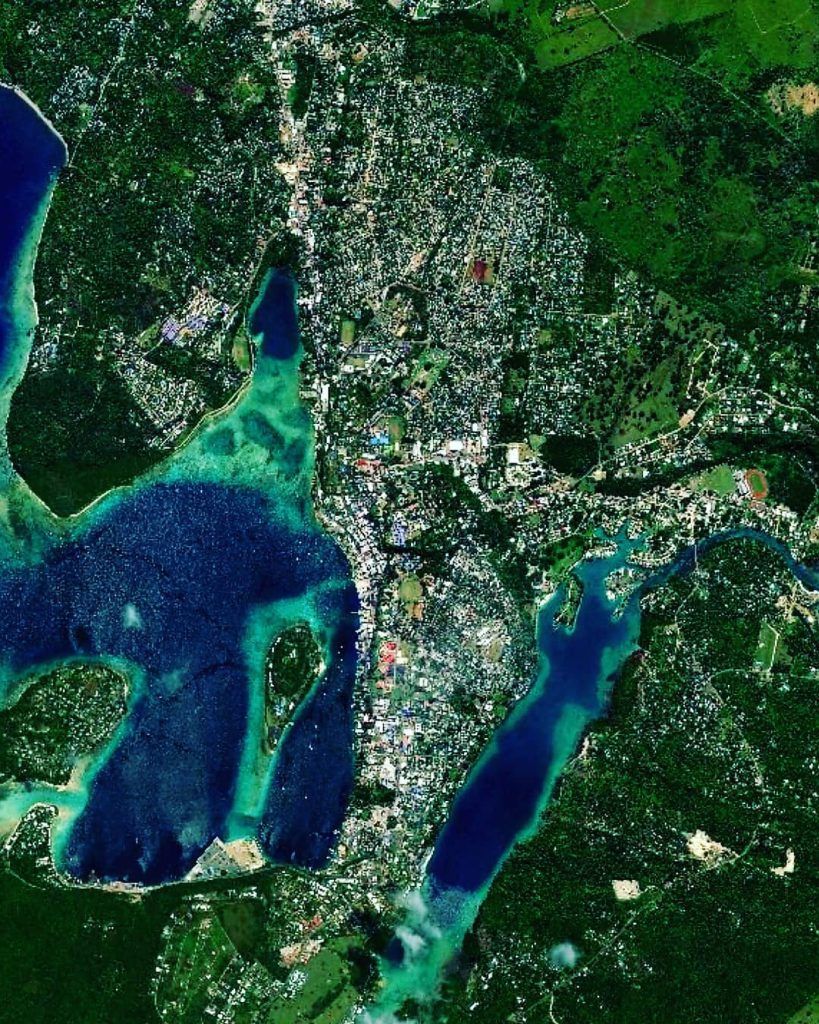 The bungalows are sold fully furnished including solar and bio-system septic with a high level of local building materials.
The republic of Vanuatu is also very tax friendly and has no private income taxes no corporate income taxes no death duties and there is no land or capital gains tax.
There is a VAT tax of 15%
An investor who fits the conditions can apply for residency.
There is a new Passport and Citizenship programme which has been passed through parliament. See below…
SPECIAL NOTE 1: RESIDENCY BY INVESTMENT
This investment can provide eligilibilty for PERMANENT RESIDENCY application (T.A.P.) which gives the legal right to live in Vanuatu.  In our fast-changing world (and not necessarily for the better) a second welcoming place to live is becoming an essential part of your family insurance, commonly known as a "Plan B."
This is something we can assist with: we have all the paperwork in hand and can do the whole thing for you if you choose.  Please ask about it.   Call +61 417 007 792
SPECIAL NOTE 2: CITIZENSHIP with PASSPORT for YOU and SPOUSE

In association with Melanesian Waterfront Real Estate, the developers are offering some special deals on Vanuatu CITIZENSHIP.  This is available as a package with a bungalow purchase, and by taking the two together you can save a Great Deal (tens of thousands) on purchasing the two separately.   
Vanuatu citizenship applications can take as little as 60 days from enquiry to holding your new second passport.
Call +61 417 007 792 to enquire and get started today.
Pacific haven resort is situated on Teouma Bay  just 13 to 15 min drive from Port Villa on the island of Efate in The republic of Vanuatu.
This is a fabulous investment, to be held by a one-bedroom freestanding bungalow.  Locally they are called  Fares (pronounced FAR-RAYS.)  They are complemented by what we call an up market tribal design with tiled floors, air-conditioned, small kitchenette and coral walled showers.  They easily accommodate a holidaying couple and can accommodate up to 3 people.
Purchase Price is from USD $400,000.   In the lucrative holiday tourism market these will rent out in peak season as high as USD $350 per night per couple.  Pacific Haven Resort provides on-site management for purchasers. Average occupancy for this type of development which is a Boutique  resort is 85%. However, we advise all investors to work on a minimum of occupancy of 65% when working out their projected return.
SPECIAL NOTE: We have secured the services of a well-known and extremely successful  Scuba Diving operation, and there will be an onsite  Diving Academy.  This organisation also books for divers all over the world, so the above paragraph should be read in this context.  We are expecting way more than "average" occupancy!   Not only is the resort now being heavily promoted to diving enthusiasts, there is also Fractional Ownership available. Please enquire.
Vanuatu is a fabulous island nation discovered by the rest of the world since becoming a recent jewel in the World Trade Organisation, an extremely interesting development for anybody who likes scuba diving or snorkelling, holidaying on a fabulous tropical island in the South Pacific. It has absolutely no winter as we would know it, you can simply walk into the water with your flippers and snorkel and go looking for the crayfish or just enjoy the coral.
You can purchase in your personal name or company name or family trust.  If you don't have a family trust we can recommend Vanuatu accountants who can set one up for you.  When you invest more than USD $55,000 in a business such as our agricultural or forestry projects you can apply for residency in the country and (subject to police report and being able to support yourself financially) it's an easy process.  If you require citizenship a new programme from the Vanuatu government is now passed through Parliament. 
Please note: Currently Pacific Haven Resort is also offering assistance with gaining residency via property purchase.

Please get in touch and talk with Connie Ng 吴婉琦, Co-Director and Registered Vanuatu Investment Migration Consultant, Asian Markets.
And finally, post-Covid, Pacific Haven Resort offers a free Economy inspection flight for buyers from anywhere in the world and will provide Accommodation for three days inspection of the development site but of course conditions do apply.  For American purchasers we fly out of Los Angeles normally on a Sunday night; for Australian and New Zealand purchasers we fly on Saturday morning. We will provide details when contacted for all other countries.
We invite you to contact Pacific Haven Resort's project manager, Mr Richard Butler on his mobile number +61 417 007 792 or his direct Sydney phone number (02) 8007 3803 international callers +61 2 8007 3803  – Or e-mail him at Richard@PacificHavenResort.com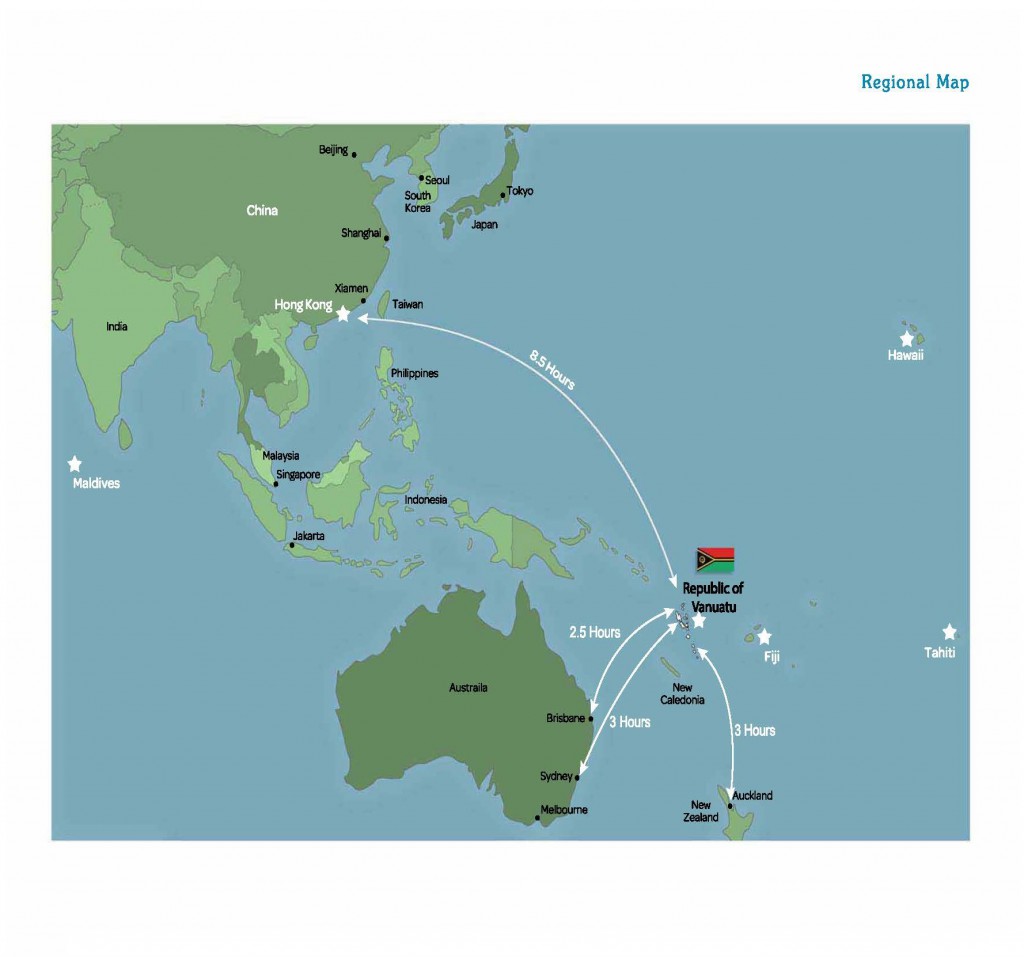 You've Arrived at the Perfect Time
LIMITED OFFER FOR INVESTORS
Free inspection flights for buyers
(conditions apply of course)
www.pacifichavenresort.com
Richard@pacifichavenresort.com
International contact number +61 417007792
.
Already here in Vanuatu?   Contact
Lance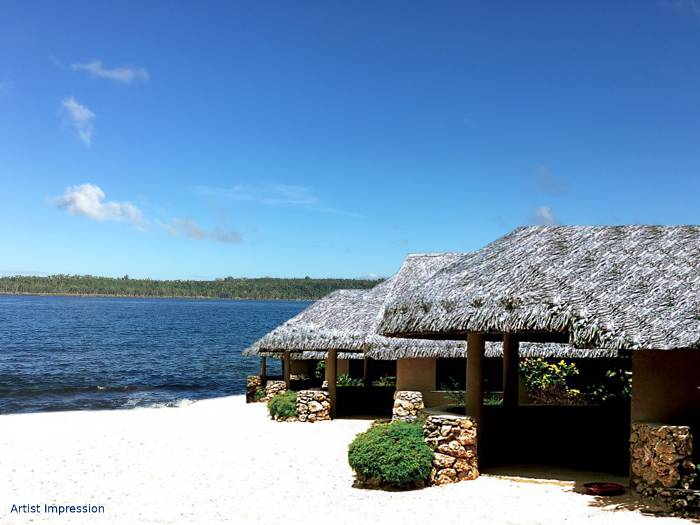 (above) The blue waters of Teouma Bay, Vanuatu
Situated on beautiful Teouma Bay with its wonderful coral reef diving, Pacific Haven Resort is poised to become the go-to resort in the South Pacific for international scuba divers.
Just pop in your details, and then click the button to go straight through to the video presentation page (turn up your speakers)
You will see the site, including drone footage, and learn about our investor inspection trips… which can even be free!